Installation Preparation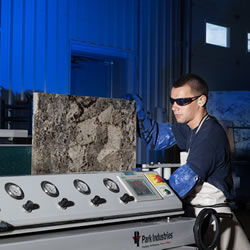 It is important that you our valued customer make sure there is sufficient room for the installation crew to work and install the granite slab. That will include clearing any kitchen appliances that are near where the slab will be installed. We at Ottawa Diamond Granite ask that you place those appliances at another location during the installation for our installation specialist safety. When moving these appliances, it is advised to use an appliance dolly. These appliances can create imperfections by scratching the floor when being moved properly.
Our professional crew members that complete your installation do not have any contact with your appliances, electrical or plumbing. They cannot connect any gas or electric lines in any way. They will however need access to an electrical outlet so they can complete the installation for your granite slab or countertop.
All cabinetry under the countertop space should be open and with nothing in them to insure the slab is ready to be installed.